(717) 233-0222
1030 S 13th St
Harrisburg PA 17104
Order Online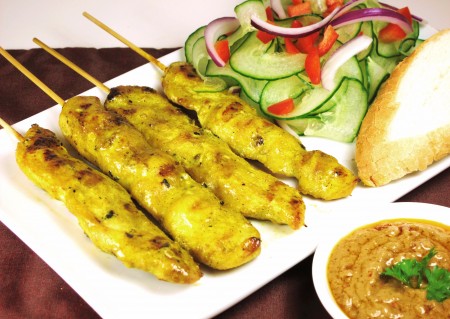 0 customers Satay (4)! Leave a review to let us know what you think.
You may also like
See those other items from Appetizers.
---
Marinated pork skewers served with a side of sticky rice and country style dipping sauce

Pastry stuffed with chicken, onion, potato, seasoned with black pepper, coriander, garlic, and curry powder, served with cucumber relish

Breaded chicken on a stick, deep fried until golden brown. Served with special sweet chili sauce. "Limited Time Only"