(717) 233-0222
1030 S 13th St
Harrisburg PA 17104
Order Online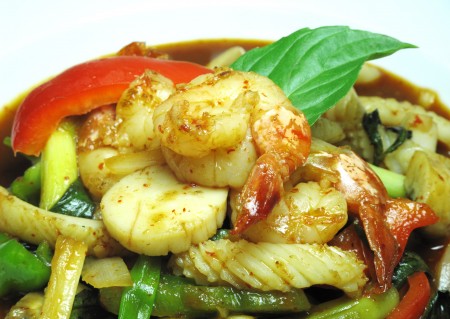 Southern Seafood
Shrimp, squid, scallops, basil, bell peppers, mushroom, white onion, and scallion stir-fried in roasted chili sauce.
---
0 customers Southern Seafood! Leave a review to let us know what you think.
You may also like
See those other items from Chef's Specials.
---
Glass noodles, chicken, shrimp, carrot, egg, mushroom, Napa cabbage, tomato, and scallion stir-fried in flavorful brown sauce

Deep-fried breaded chicken stir-fried with basil and bell peppers in chili garlic sauce

Crispy pork belly, Chinese broccoli and garlic stir-fried in black bean sauce.